2023 Adviser Advocacy Day
Speaker Biographies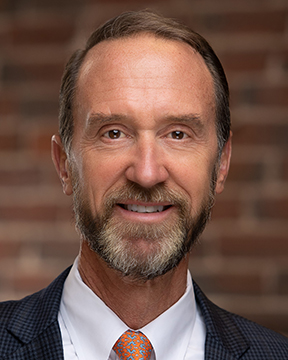 Geoffrey K. Alexander is CEO of R.M. Davis in Portland, Maine. Prior to assuming the role of CEO, Alexander served as president of the firm for seven years. He has also worked directly with high net worth and ultra-high net worth clients at R.M. Davis for more than 25 years. Alexander has served on numerous nonprofit boards at both the state and local levels. He has been very actively involved with the IAA, including serving on the Executive Committee, as well as participating in numerous events and advocating for the industry on Capitol Hill. Alexander earned an MBA from Boston University and a B.A. from Colby College.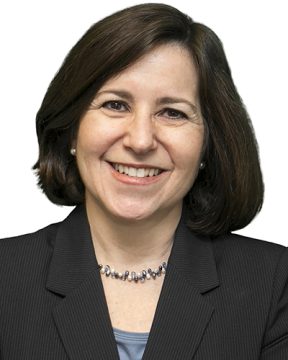 Karen L. Barr is president and chief executive officer of the IAA. Before assuming the role of president and CEO in 2014, she served as the IAA's general counsel for 17 years, with responsibility for the wide range of legal and regulatory matters affecting the investment adviser industry. Prior to joining the IAA, Barr was in private practice at Wilmer, Cutler & Pickering (now WilmerHale), where she represented clients in SEC investigations, securities class action litigation, internal corporate investigations, and securities regulatory matters. She received her B.A. from the University of Pennsylvania and her J.D. from the University of Michigan Law School. 
Alison E. Baur is deputy general counsel at Franklin Templeton and the head of US legal, and is vice chair of the IAA's Board of Governors. Previously, Baur was a vice president at Charles Schwab, serving as chief legal officer for the Laudus Funds and Excelsior Funds and senior attorney supporting multiple divisions. Before Schwab, she was associate general counsel at Grantham, Mayo, Van Otterloo and Co. and worked at the SEC, first as a law clerk and then as senior counsel in the Division of Investment Management's Office of the Chief Counsel and as branch chief in the Office of Investment Company Regulation. A graduate of University of California, Davis, and University of California, Hastings College of the Law, Baur is a member of the California and D.C. Bar Associations. 
Jeff Brown is senior vice president, legislative and regulatory affairs at Charles Schwab & Co., Inc. He joined the firm as senior vice president and general counsel of Schwab Capital Markets, L.P.  Brown began his career as an option trader on the floor of the Philadelphia Stock Exchange, later serving on its Board. He then served senior counsel in the SEC Division of Market Regulation, after which he helped lead a U.S. project to assist the Government of Romania in creating their emerging securities market, served as general counsel at the Cincinnati Stock Exchange, and chaired the Operating Committee of the National Market System Plan governing NASDAQ securities. He is an alumnus of the Wharton School of the University of Pennsylvania and Ohio Northern School of Law. 
Kristy Croushore is vice president of government relations for Fidelity Investments, where she works to align financial services legislative and regulatory policy outcomes with the firm's strategic objectives. She previously worked at FINRA and its predecessor organization (NASD) in senior roles in government affairs and corporate communications, and began her career at Ernst & Young consulting with clients on international tax and strategy issues. Hailing from the Pittsburgh area, Croushore earned a B.A. in Finance & International Business from The George Washington University and an MBA from the University of Maryland. She also holds the Certified Regulatory and Compliance Professional (CRCP®) designation from FINRA.

Laura Drynan, CFA, CFP, CIC, is a partner at Bourgeon Capital Management. Her practice focuses exclusively on helping ultra-high-net-worth and high-net-worth individuals achieve their multi-generational investment goals. Prior to joining Bourgeon in 2010, she was president and CIO of Barbenco Investment Advisors and vice president of equity research for Credit Suisse First Boston. She earned her B.S., summa cum laude, from Georgetown University and was a member of the Phi Beta Kappa Society.   
Langston Emerson is a managing partner at Mindset, a policy advisory and advocacy firm in Washington, DC. Emerson leads the asset management practice, where he advocates on federal policy issues important to clients and their investors and shareholders. He also leads a team to conduct due diligence on behalf of private equity and venture capital investments. Previously, he was the head of government affairs for the American Investment Council, advising large private equity firms, and led the financial service government affairs practice at TIAA during the creation of the Dodd Frank Act. Emerson holds a B.A. from Howard University and a J.D. from The George Washington University Law School.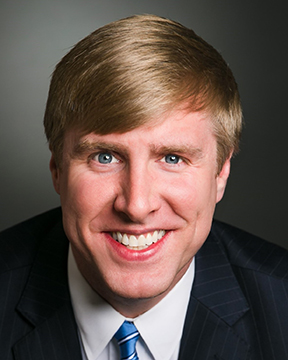 Jason Goggins is a vice president of federal government relations for Fidelity Investments, where he is responsible for the firm's day-to-day engagement with members of the Senate Banking Committee, the House Financial Services Committee, and federal financial regulators. Previously, he served in federal government posts including chief of staff and special counsel to former CFTC Chairman J. Christopher Giancarlo; senior professional staff and counsel for the House Agriculture Committee; counsel to the House Financial Services Committee; and press secretary to former Congressman Spencer Bachus (R-AL). He received his undergraduate degree in Economics and Political Science, cum laude, from the University of Alabama and his J.D. from the Cumberland School of Law at Samford University.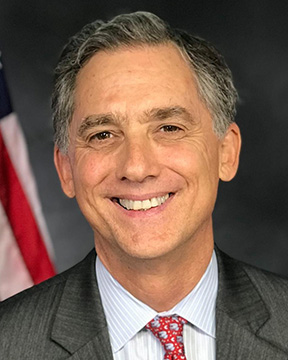 French Hill is a republican congressman who represents Arkansas's second congressional district. He serves as the vice chairman of the House Financial Services Committee; chairman of the Subcommittee on Digital Assets, Financial Technology and Inclusion; and as a member of the Subcommittee on Capital Markets. Additionally, he is a member of the House Permanent Select Committee on Intelligence and the House Foreign Affairs Committee. Prior to his congressional service, he was founder, chairman, and CEO of Delta Trust & Banking Corporation; deputy assistant secretary of the Treasury for corporate finance; and executive secretary to President George H.W. Bush's Economic Policy Council (EPC). He graduated magna cum laude from Vanderbilt University with a degree in economics. 
Eric May is a director of federal government relations for TIAA – the leading provider of retirement services for those in academic, research, medical, and cultural fields – where he advocates on federal financial services and securities issues before Congress and the Administration. Prior to joining TIAA, May spent more than a decade working for Congress in both the House and Senate, including more than five years working for members of the House Financial Services Committee. He is a graduate of the University of Arkansas and a Texas native. 
SEC Commissioner Hester M. Peirce was sworn in on January 11, 2018. Prior to the SEC, Peirce researched the regulation of financial markets at the Mercatus Center at George Mason University. She was senior counsel on the U.S. Senate Committee on Banking, Housing, and Urban Affairs, where she advised Ranking Member Richard Shelby and others on securities issues. She was also previously counsel to SEC Commissioner Paul S. Atkins, staff attorney in the SEC's Division of Investment Management; an associate at Wilmer, Cutler & Pickering (now WilmerHale); and clerked for Judge Roger Andewelt on the Court of Federal Claims. Peirce earned her bachelor's degree in Economics from Case Western Reserve University and her J.D. from Yale Law School. 
Jeff Schweon is a partner, the chief legal officer, and chief financial officer of Williams Jones Wealth Management. Before joining the firm, Schweon was in private legal practice in New York City for 15 years, specializing in corporate, securities, and investment management. He is the chair of the Business Practices Committee and past chair of the Government Relations Committee of the IAA, as well as a member of the Business Law Board and the Dean's Advisory Board at The George Washington University Law School. He holds a B.A. in Accounting from Temple University and a J.D. from The George Washington University Law School. 
Jake Sherman is founder of Punchbowl News and a political contributor to MSNBC and NBC News. For more than a decade, Sherman has been a go-to source for news on Congress, congressional leadership, and the politics of legislating. Alongside Anna Palmer, he co-authored the POLITICO Playbook franchise, which chronicled Donald Trump's first term and his relationship with congressional leaders. They also expanded Playbook into a daily podcast, afternoon newsletter, and event series featuring interviews with political and business leaders about pressing issues. In 2019, Sherman and Palmer authored The Hill to Die On: The Battle for Congress and the Future of Trump's America, which provided the inside story of Congress in the first two years of Trump's presidency.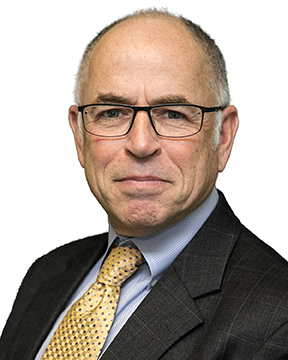 Neil A. Simon is the IAA's vice president, government relations. He has a leading role in the formulation and communication of the IAA's views on legislative and regulatory issues and is responsible for advocacy before the U.S. Congress. Before joining the IAA, he was director of government relations for the Financial Planning Association and served as executive director of the National Franchise Council. Prior to that, he was counsel in the law firm of Hogan & Hartson LLP (now known as Hogan Lovells). He received his B.A. magna cum laude from Clark University, his J.D. from Georgetown University, and is a member of Phi Beta Kappa.