Investment Adviser Association Staff
Karen is president and chief executive officer of the IAA. Before assuming the role of president and CEO in 2014, she served as the IAA's general counsel for 17 years, with responsibility for the wide range of legal and regulatory matters affecting the investment adviser industry. Prior to joining the IAA, Barr was in private practice at Wilmer, Cutler & Pickering (now WilmerHale), where she represented clients in SEC investigations, securities class action litigation, internal corporate investigations, and securities regulatory matters. She received her B.A. from the University of Pennsylvania and her J.D. from the University of Michigan Law School.
Executive Assistant to the President & CEO
Nelea joined the IAA in the summer of 2021 to provide administrative and logistical support to IAA President & CEO Karen Barr. She brings more than two decades of experience in administration – most recently as executive assistant to the city manager and mayor of Glenarden, MD. Earlier, Nelea performed a similar role for the Town of Capitol Heights, MD, and served in administrative positions at USAA, the American Chemical Society, and the American Psychiatric Association and Foundation.
Vice President, Communications & Marketing
Janay serves as the IAA's vice president of communications & marketing, bringing with her more than 25 years of association management experience. Prior to joining the IAA, she was the vice president of marketing and communications for the Pool & Hot Tub Alliance. She also served in a similar capacity with Brokerage Resources of America, which was an independent marketing group within the life insurance industry, as well as vice president of membership, marketing and communications for the National Pest Management Association and communications and public affairs director with the National Association of Independent Life Brokerage Agencies. Janay earned her bachelor's degree from Millersville University.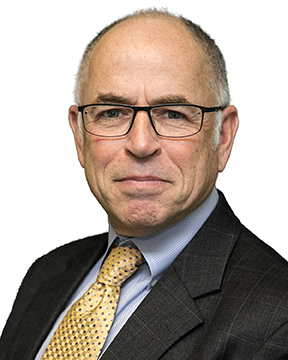 Vice President, Government Relations
Neil is a native New Yorker who moved to Washington, D.C. in 1976. For 3 years before joining the IAA in early 2007, he served as director of government relations for the Financial Planning Association. From 1998 to 2003, he was executive director of the National Franchise Council where he lead an innovative partnership between industry and federal regulators. Prior to that, he served as a legislative director in the U.S. House of Representatives and, subsequently, was counsel to the Washington, D.C. law firm of Hogan & Hartson LLP (now known as Hogan Lovells). Neil received his B.A. magna cum laude in government and international relations from Clark University in Worcester, Mass. He received his J.D. from Georgetown University and is a member of Phi Beta Kappa.
Vice President, Membership
Alain is a native South Floridian who moved to Washington, D.C. in 2000. Alain holds a bachelor's degree in political science and psychology from the University of Rochester and has done graduate work in the MBA program at George Washington University. As IAA's vice president, membership, Alain is responsible for developing and implementing membership recruitment and retention strategies, policies and processes. Most recently Alain spearheaded the Security Industry Association's industry events and engagement initiatives. Prior to joining SIA, Alain worked as the director of membership and grassroots affairs with the American Financial Services Association, where he was responsible for the recruitment and retention of mortgage lenders, industrial banks and diversified financial services companies and for developing and implementing the association's grassroots program. He has also worked as the director of corporate relations for the American Council of Life Insurers.
Marketing & Membership Coordinator
Hasika was born in Silver Spring and grew up in Clarksburg, Maryland. A graduate of Davis and Elkins College where he played soccer and received his B.S. degree in Marketing in 2015. After college, Hasika moved back to the Washington, D.C. area and gained experience as a CE Administrator with the CFP Board before joining the IAA. Hasika handles scheduling, sending and analytics of the IAA's marketing emails as well as CRM/website maintenance.
Sr. Manager, Communications & Marketing
Meredith joined the IAA in 2021. She holds a bachelor's degree in public relations from Georgia Southern University with minors in marketing and theatre, and she is an NTEN-certified nonprofit technology professional. Her career has primarily focused on traditional and digital communications strategy and execution for nonprofits and associations, including the Physician Assistant Education Association and the American Association for the Advancement of Science. Meredith plays a major role in developing and executing the IAA's communications, marketing and web strategies.